Apply to Open Job Role as a Technical Writer
We are looking for a Technical Writer to join our Product team!
Naveo Commerce, formerly known as Digital Goodie, offers you a chance to work in an inspiring and fast-growing company that is changing the way we all shop and interact with grocery stores. Together we are building world-class software for online retail in close touch with our local and international customers.
Technical Writer is primarily responsible for ensuring the best possible experience for developers and partners working with the Naveo Connected Commerce platform and tooling, and any reference implementations and SDKs (the Product).
The primary way of fulfilling this responsibility is through the production of documentation and other developer resources at the later stages of the development process, but fulfilling the role successfully will be greatly assisted by the ability to take part in the design process as well.
Check this out!
If the following sounds good to you, then we are a great fit for you:
We value human interaction, relentless improvement and learning.
We are proud of the product we are creating.
We are easy-going and have a flexible working environment.
We believe it's important to be able to truly be yourself at work.
Your responsibilities would include:
Owning the process of collecting, writing and polishing the documentation for all intended audiences from end to end, and contributing directly throughout the process.
Building and maintaining a developer portal / support site.
Training and supporting internal teams in the Product, and coordinating internal support for the Product.
Supporting the Customer Support team with Product documentation and developer experience related matters.
Supporting Product Marketing in translating Product features into benefits.
Participating in the API design process.
Skills required for the role:
Ability to simplify the complex.
Experience in software documentation and technical writing.
Experience in managing projects and programs.
Strong verbal and written communication skills.
Experience with REST APIs and modern web and mobile applications.
Fluent in English, both spoken and written.
We see these skills as a plus:
Experience with building web-based support portals.
Experience with software product development or management.
Experience with partner management and support.
Ecommerce and/or retail domain experience.
Apply now!
Sounds good, right? Drop your CV and anything else you'd like us to see to careers@naveocommerce.com.
Notice that we will proceed with the most promising candidates right away, so act fast!
If you would like to work for Naveo in a different role, please view our open positions within the Careers page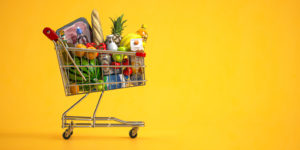 The grocery eCommerce landscape has redefined the way major brands consider their omnichannel approach. We explain its meaning and discuss some crucial research that has come out of this shift, allowing grocers to make vital decisions to boost their revenue
Read More »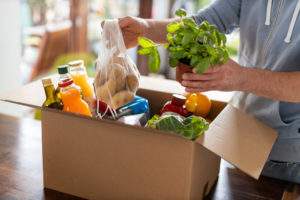 Connected Commerce is proving itself to be an essential structure within online retail deployment. We explain its meaning and relevancy to a complex industry in need of simple solutions in a post-pandemic world.
Read More »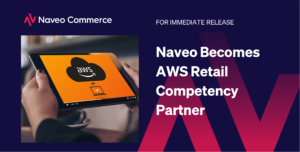 Naveo Commerce, a unique end-to-end eCommerce, Oder Management (OMS), and fulfillment technology provider, announced today that it has become an Amazon Web Services (AWS) Retail Competency Partner.
Read More »
Come build the future of retail with us
We are continuously looking for exceptional talent and would be happy to hear from you​
The Perfect End-to End eCommerce Partner
For retailers – big and small – for whom success depends on growing online, we provide the perfect End to End platform: a cloud-based SaaS solution, with Headless commerce engine, OMS and Fulfilment technology. The solution is ideal for retail, SMBs and Enterprise across all vertical markets.

With over twenty years heritage in technology implementations, we take pride in helping our customers achieve long term benefits from the solutions we provide. We can do this, because we've done it before, for people just like you.

Our partnership with Magento and Episerver will continue as a core consulting arm under Maginus, a Naveo Commerce brand.