Naveo Commerce Becomes AWS Retail Competency Partner
Helsinki Finland, March 30, 2022 – Naveo Commerce, a unique end-to-end eCommerce, Order Management (OMS), and fulfillment technology provider, announced today that it has become an Amazon Web Services (AWS) Retail Competency Partner.
Achieving AWS Retail Competency status differentiates Naveo Commerce as an AWS Partner that delivers highly specialized technical proficiency and proven customer success. To receive AWS Competency designations, AWS Partners must possess deep AWS expertise and must be able to demonstrate their ability to seamlessly deliver solutions via AWS.
AWS Retail Competency Partners have demonstrated success in offering end-to-end solutions across  customer engagement corporate merchandising and planning, supply chain and distribution, physical, digital, and virtual stores, advanced retail data science, core retail business applications, and consulting practices for retail on AWS.

AWS Retail Competency Partners undergo rigorous validation by AWS to ensure that they align to AWS best practices when building secure, high-performing, resilient, and efficient cloud infrastructure for retail applications. It also provides customers with additional confidence in the abilities of their partner, which in turn helps with decision-making.
"Naveo Commerce is proud to become an AWS Retail Competency Partner," said Danny Rippon, Chief Executive Officer at Naveo Commerce. "Our Connect Commerce product is designed specifically for grocery. Our team is dedicated to helping companies achieve their technology goals by leveraging the agility, breadth of services, and pace of innovation that AWS provides."
AWS is providing scalable, flexible, and cost-effective solutions to both startups and global enterprises. To support the seamless integration and deployment of these solutions, AWS established the AWS Competency Program. This helps customers identify AWS Partners that possess deep industry knowledge and experience.
Naveo's Connected Commerce platform is an online grocery software-as-a-service (SaaS) solution used by businesses across the sector, from convenience stores to hypermarkets. The headless commerce solution spans in-store picking and fulfillment and last mile deliveries. The API-based, modular architecture, helps to propel brands' go-to-market
offerings, enabling them to pick the modules needed for building dynamic and scalable solutions.
About Naveo Commerce
Naveo Commerce is an international end-to-end eCommerce, order management and fulfillment technology company helping global and local retailers across all segments to manage and grow their business online. The company was founded in 2020 following the merger of Digital Goodie and Maginus, unifying cloud-based headless commerce expertise, Order Management Systems and fulfillment solutions to establish one of the only companies globally to be able to offer entire end-to-end commerce support to retailers. The Maginus partnership with Magento and Episerver continues to operate as part of a consulting arm sitting under the Naveo Commerce brand. The company is financially backed by Black Dragon Capital.
Amy Butler
Say Communications
abutler@saycomms.co.uk
+44 (0) 20 8971 6400
l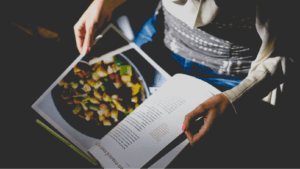 Customers are becoming increasingly used to a seamless purchasing experience. For the grocery sector, getting this right can be challenging, but as Naveo Commerce CRO, Tomas Granö shares, having a coherent, customer first personalization strategy in place is key.
Read More »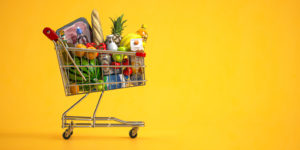 The grocery eCommerce landscape has redefined the way major brands consider their omnichannel approach. We explain its meaning and discuss some crucial research that has come out of this shift, allowing grocers to make vital decisions to boost their revenue
Read More »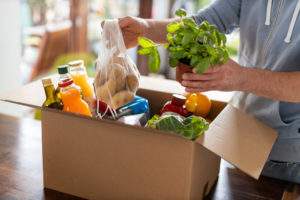 Connected Commerce is proving itself to be an essential structure within online retail deployment. We explain its meaning and relevancy to a complex industry in need of simple solutions in a post-pandemic world.
Read More »