Retail Trends to Watch in 2022 Part I - Grocery Business
No question but that the pandemic has effected a radical shift in consumer habits and expectations. In this two part blog, Naveo Commerce CRO Tomas Granö shares insights on this period of massive disruption and digital transformation

By Tomas
Granö, CRO
The way we consume has changed drastically – particularly within the grocery sector. During lockdown in 2020, the UK saw
three quarters of consumers
switch to online grocery shopping. It was also the year of subscription boxes; Gousto and Hello Fresh saw huge spikes in demand, while Mindful Chef had
a 452% increase
in customers between March and May of 2020 alone. And most recently, there has been focus on quick commerce – a term that refers to the rapid fulfilment services we're seeing from supermarkets that now offer under one-hour, or even under ten-minute delivery. All of these models have one key similarity: convenience.
It's clear that the pandemic has permanently altered the way consumers shop. Priorities have shifted and today, convenience is not only desirable, it is expected. Grocers must now invest in solutions that meet the needs of their consumers, harnessing the power of new technology to keep up with growing expectations and stay ahead of the curve. As we look to the year ahead , we're likely to see the continuation of convenience, but what else does the grocery sector have in store?
1. Businesses to harness the power of consumer data
Supermarkets typically have access to large customer databases, especially as consumers now shop online more regularly. In 2022, huge focus will be put on the vast amounts of customer insight that these brands have achieved over the last two years. This rich data, aggregated from grocers' transaction engines, apps and websites, presents them with the opportunity to offer their customers truly personalised shopping experiences – fusing together convenience and customisation. By personalising their services, e.g., suggesting popular recipes or recommending options based on previous baskets, supermarkets can offer a value-added service and gain a competitive edge.
2. Subscription grocery is the next big trend

According to a recent
report
, the UK subscription box market is set to be worth £1.8 billion by 2025. And over the next 12 months, retailers are projecting a further
30 percent
growth for the subscription sector. This new, convenient way of shopping gives customers the ability to stock up on essentials and discover new products without leaving the house. However, while popular for many retailers, supermarkets are yet to make the shift to subscription. It's time for grocers to jump on this trend and it is likely 2022 will see wide-scale digital transformation to make this happen. If supermarkets were to offer subscription recipe box services, they could quickly compete with the current market leaders on price. With fulfilment infrastructure already in place, it is more a question of a logistical shift than a financial one.
3. Sustainability must be a key priority

We'll be looking at this in more detail in part II, but suffice to say, consumers want a stronger focus on sustainability. This doesn't stop with retailers. They want grocers to respond accordingly too. Many are aware of the role the food sector plays in climate change; the production and transportation of livestock, crops, and food are responsible for about 25 percent of worldwide greenhouse gas emissions. As the gatekeepers for consumers, grocery retailers have an obligation to respond to this problem, by listening to their customers and incorporating sustainability into their business strategy. In the coming years, it is likely that we will see supermarkets streamline their home delivery services to reduce green-house gases, optimising last mile planning and rolling-out more sustainable fleets. For those organisations actively demonstrating that they are taking sustainability seriously, customer trust and loyalty will build. Therefore, sustainable practices will not only be beneficial for the planet, but also for revenues.
These trends underline the growing importance for the grocery sector to adapt to customer demands and expectations. The retailers who manage to do this will be the ones that succeed in the challenging market moving into the new year. To discover how to kick-start the digital transformation that will support your business in 2022,
get in touch.
Customer Success Manager Helsinki or Remote Naveo Commerce, formerly known as Digital Goodie offers you a chance to work in an inspiring and fast-growing company
Read More »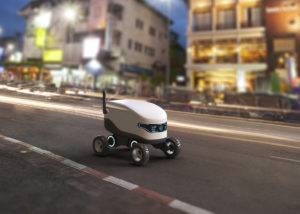 As Naveo Commerce plans its exciting launch of Scan & Go supermarket technology, we look at the key differences between this and self-checkout services already offered in most grocery stores.
Read More »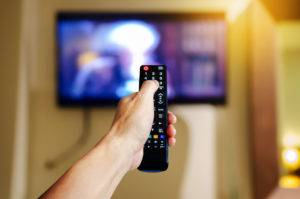 As Naveo Commerce plans its exciting launch of Scan & Go supermarket technology, we look at the key differences between this and self-checkout services already offered in most grocery stores.
Read More »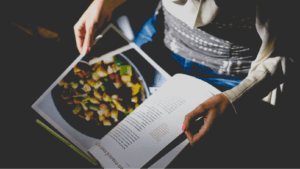 Customers are becoming increasingly used to a seamless purchasing experience. For the grocery sector, getting this right can be challenging, but as Naveo Commerce CRO, Tomas Granö shares, having a coherent, customer first personalization strategy in place is key.
Read More »